Henry and Dad's Big Adventure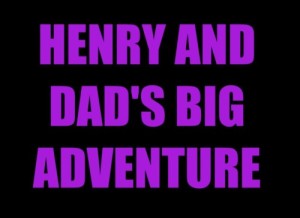 Back in 2008 Henry and I went on a trip to Europe during February break. He was a sullen 14 year old freshman at Greenwich High School, probably bemused at spending a week traveling around with his father. The primary purpose of the trip was to pack up our house in France which was being sold and the secondary purpose was to visit the grand-parents in Spain. But the real idea was to have an adventure. There were lots of moving parts; New York to London, one night in London then to Nice, Nice to Menerbes, Menerbes to Avignon to Paris to Madrid on the overnight Talgo train. Then some time in Madrid and Segovia with the family and back to New York.
In retrospect I am amazed we got it all done. Henry and I emptied the house in Menerbes. We donated some stuff, threw a lot away and shipped the rest to the US. All our connections were perfect. We watched LOST on Henry's laptop, we took lots of photographs and ate lots of delicious and not delicious food. The low point was some slimy frogs legs at a Chinese restaurant in L'Isle sur Sorgue (don't ask me why). The high was the Cocido Madrileno, a hearty chickpea, pork and chicken stew, which became Henry's favorite meal.
I am not really sure if anyone else will be interested in sitting through a four minute travelogue of my trip with Henry. But in then end that doesn't really matter.
Henry and Dad's Big Adventure from 7,220 Days on Vimeo.